IMPORTANT NOTE:
We are not currently taking on new PVG Customers.
Please contact Disclosure Scotland for information or advice on how to obtain PVG Checks.
We also process PVG (Protecting Vulnerable Groups) applications for organisations who are based in Scotland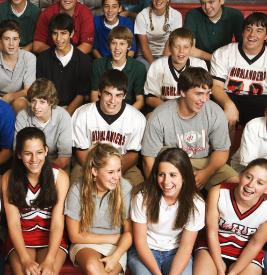 The PVG Scheme explained
From March 2011, new staff or staff transferring into a Regulated Work must be members of the PVG Scheme. It is the employers responsibility to obtain either a PVG Scheme Record or PVG Scheme Update, depending on the circumstances (see chart below), before they start work. Click here for details of our PVG Scheme prices

Register for free
To obtain PVG Scheme records or PVG Updates for your staff, register with Mayflower Disclosure Services. Registration is FREE and under NO obligation. On receipt of your registration form we will send you instructions and application forms.
What type of PVG check do you need for each role?
What is checked?
Information on certificate

PVG Scheme Record

PVG Scheme Update

Confirmation applicant is not barred from Regulated Work

YES

YES

Vetting Information details:

1. convictions and cautions held on central records in the UK;

2. whether the individual is included on the sex offenders register

3. relevant non-conviction information provided by police forces;

4. prescribed civil orders

YES

NO

Confirmation if Vetting Info has changed

(nb: no details of changes, if any, provided)

NO

YES
What is 'Regulated Work'?
Regulated Work needs to fulfil 4 criteria. These are:

1. It must be "Work" i.e.: paid – it is not a family relationship or personal arrangement
2. The person must work with children (under 18) or protected adults (adults in receipt of care/health or welfare service)

3. The work involves:
A specified activity (teaching, training, supervising, caring, unsupervised contact, electronic communication, providing assistant/guidance)

A specified place (detention institution, children's hospital, school, further education, children's home/hostel, adult care home)

Direct management or supervision of someone in a) or b)

A specific position (management of school/further ed/home eg: governor, trustee, council committees on education/health, foster care, charity trustee)
4. It must be part of the persons normal duties (e.g.: appears in job description/contract, is reasonably anticipated, occurs regularly) NOT: in response to an emergency (unless emergency worker), last minute (e.g.: to cover absence), one-off activity of short duration.